SendGrid has an extremely talented team of content editors. Like, super, super amazing. And for a long time, the content they were publishing wasn't being showcased in a way that did it justice. Before I joined the company, they were working with a very dated blog design, and they weren't proud to share out their articles because their world-class content didn't have a world-class home.
As you can imagine, our content team was desperate for an updated design, and I was desperate to give that to them—a blog redesign was on my mind since day one at SendGrid. I worked extensively with the team to understand their pain points with the current design as well as their hopes and dreams for the new one.
Many of their frustrations revolved around the fact that the old blog focused so heavily on copy and so little on imagery. Here's a Wayback Machine screenshot: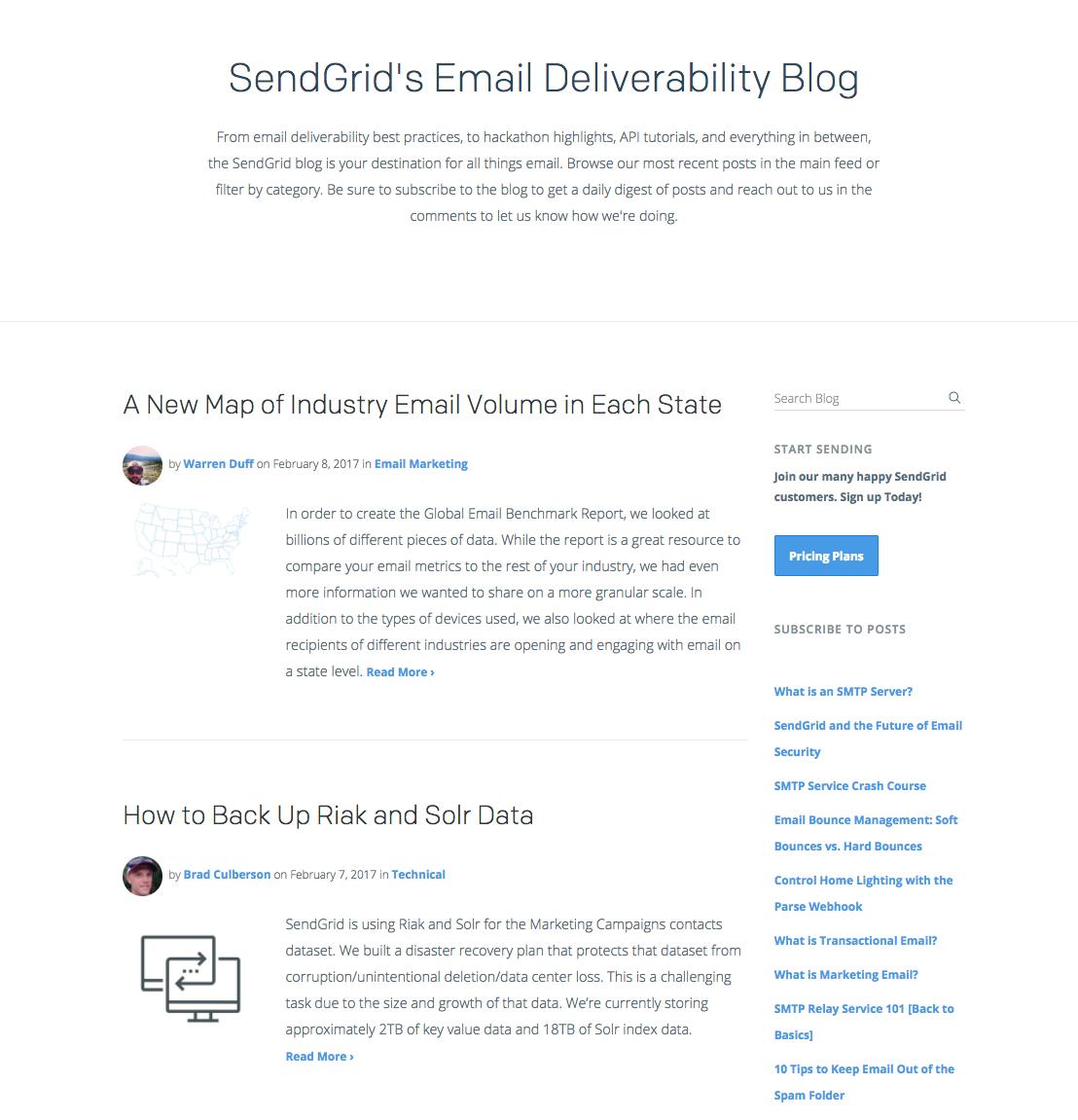 As you can see, the articles are very hard to scan, and it was nearly impossible to bring them to life with such small imagery. A huge chunk of our content is written for our marketer persona, and visuals are really important for them when engaging with a piece of writing.
The content team also wanted to develop a brand for the blog that was separate from our main company brand, so that it could really carry itself as a platform for high-quality email infrastructure and email marketing content. To add another layer of polish, our Head of Creative put together a beautiful new logo, and we decided to use a serif typeface, Bookmania, for article text to give it that editorial sparkle. We also gave the blog its own name: The Full Send. (This is a skiing/snowboarding reference and an email reference to merge our proud Colorado roots with our passion for all things email.)
Here are some shots of our brand spankin' new blog, launched August of 2017: